Beijing: Ambassador Bacevic interviewed by Jenmin Jibao Haiwai portal
+ larger font
normal font
- Smaller font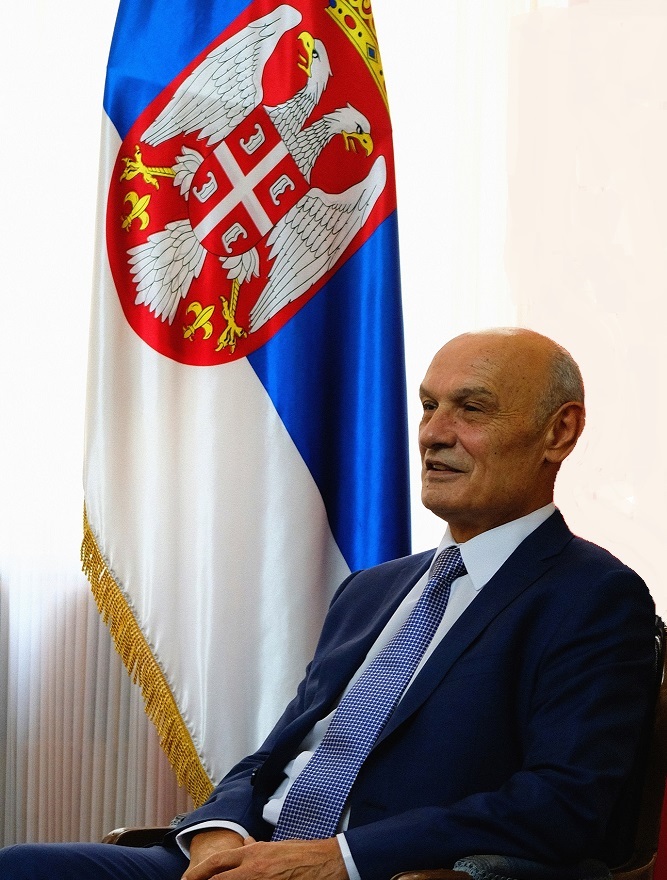 In an interview for the

Jenmin Jibao Haiwai

portal as part of their Ambassadors in China series, headlined "The Chinese are among most welcomed guests", Ambassador Milan Bacevic discusses bilateral relations between Serbia and China and conveys his impressions of the transformation of China he witnessed during his diplomatic term there.

 

"In the 1940s, the peoples of our two countries were on the same side in the struggle against fascism. Having achieved national liberation, in the early 1950s, our two countries established diplomatic relations, marking the beginning of Serbia-China friendship. The existing understanding and support of each other are based on the high level of political trust and mutual support on issues of vital interest. The high political trust between China and Serbia has resulted in their practical cooperation. This is, above all, reflected in the increased Chinese investment and engineering ventures in energy and transport sectors. Refurbishment and construction of a block of Kostolac power plant was entrusted to a Chinese company as was the management partnership over the largest copper mine in Serbia", pointed out Ambassador Bacevic, adding that the cooperation between the two countries offered huge potential, particularly in the fields of innovation and artificial intelligence.

 

Jenmin Jibao Haiwai is a website and a new media platform of the foreign edition of the Party's daily, launched in 2012. The portal includes analytical and news features on current affairs in China, international developments and foreign media reports on PR China. It was meant for the audiences of Chinese diaspora, while also being an important source of information for the leading global media outlets, as well as Chinese media abroad.