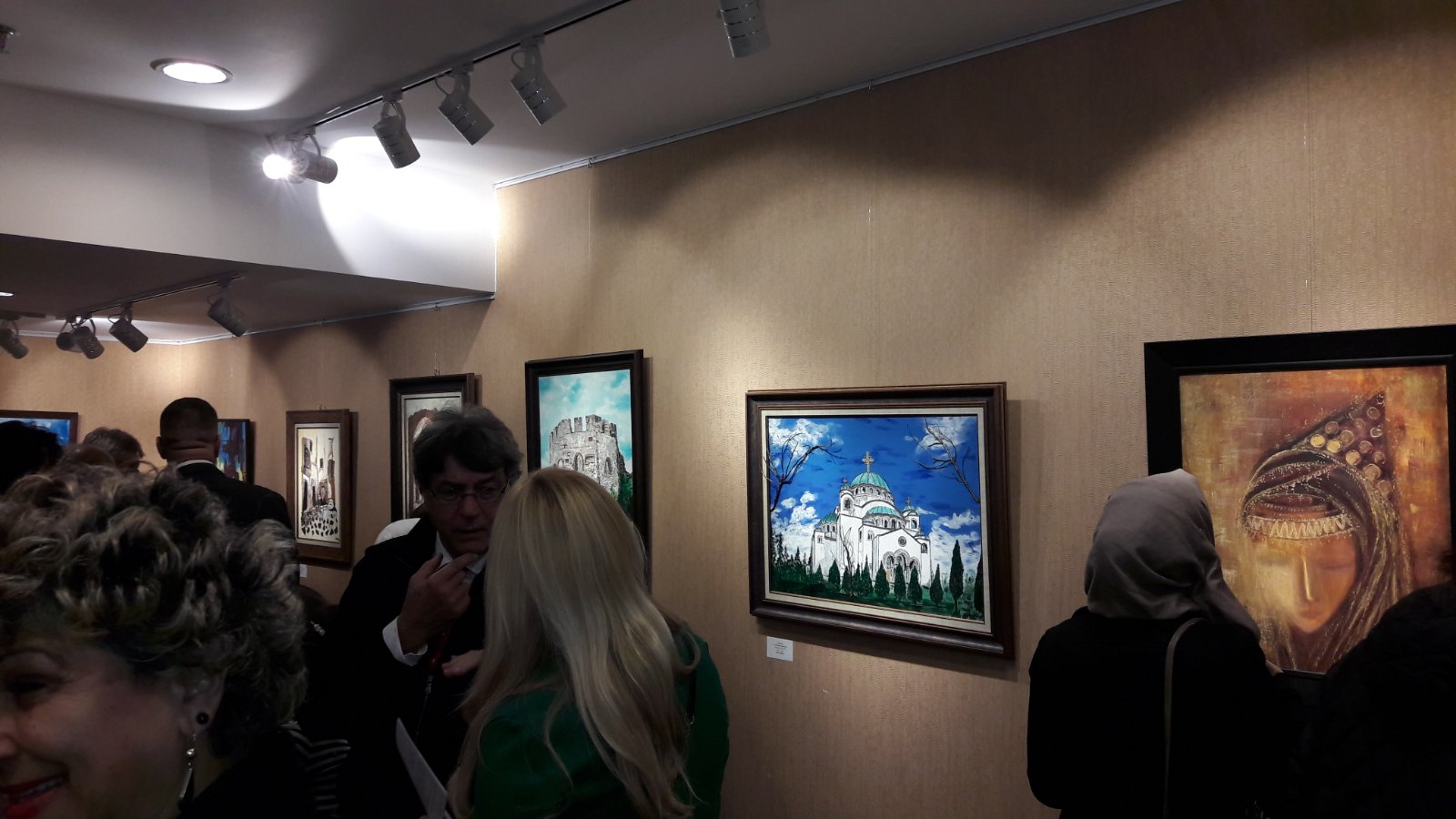 An exhibition of paintings "Serbia seen by the eyes of Algerian artists" was staged in the Art Gallery of the Algerian State Opera "Boualem Benssaih", from November 25 to December 4. The exhibition was co-hosted by the Algerian Ministry of Culture, the Opera and the Embassy of Serbia in Algiers.
Ambassador Alexander Jankovic and Director General of the Algerian State Opera Noureddine Saoudi spoke at the opening ceremony of the exhibition.
The works dedicated to Serbia featured eight painters – Djamila Ababsia, Fatma Zohra Begili Dalila, Salim Bouhali, Abderrazak Bouzid, Mohamed Demis, Yacine Kezas, Nadjima Laib and Aysegül Özlenen Poroy. The artists also exhibited works depicting Algeria's motifs. The Opera Hall also features posters dedicated to Stevan Labudovic, a Serbian filmmaker and hero of the Algerian Revolution, in collaboration with the Archive of Algeria.