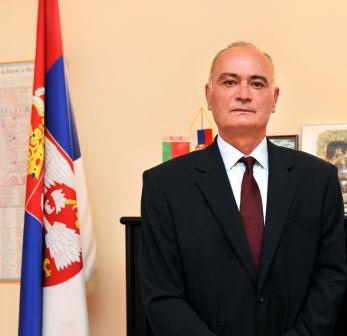 Ambassador Veljko Kovacevic gave an interview to the
"Belta"
State News Agency on the eve of the visit of President of Belarus Alexander Lukashenko to Serbia.
In an extensive interview, the Ambassador emphasized that Serbian-Belarusian relations were characterized by a complete understanding and openness to co-operation in all areas.
Speaking about economic cooperation and joint projects, Ambassador Kovacevic said that Serbian-Belarusian business and IT forum was planned to take place during the visit of President Lukashenko as well as the signing of documents on cooperation in the fields of education, innovation and development of digital technologies and interbank cooperation.